Last updated: March 14, 2021 at 7:00 a.m. EDT
Healthcare workers are at the front of the line to receive a COVID-19 vaccine.
On December 11th, 2020, the U.S. Food & Drug Administration (FDA) issued emergency use authorization (EUA) for the Pfizer-BioNTech COVID-19 vaccine. EUA quickly followed for the Moderna COVID-19 vaccine on December 18th, 2020, and healthcare workers who have spent almost a year helping combat the virus are at the front of the line to receive them. The Centers for Disease Control and Prevention (CDC) estimates there are about 21 million healthcare professionals in the U.S. receiving highest priority for vaccination. While the news of these EUAs brought many physicians and advanced practitioners a sense of relief, the excitement they are experiencing is tempered by questions.
In September 2020, LocumTenens.com surveyed clinicians about their thoughts and concerns as they anticipated the approval of the COVID-19 vaccines. Understandably, some physicians and advanced practitioners expressed concerns about the timeline of the vaccines and how the rush to approve and produce them will affect their safety and efficacy. However, others also expressed that despite being wary of new medications and vaccines, the benefits outweigh the risks of contracting or transmitting the virus. Others realize that even though the vaccines were approved much more quickly than others have been in the past, they have still gone through the same rigorous process despite it being sped up due to the urgency of the situation. In fact, according to the CDC, more than six million people have already been fully vaccinated.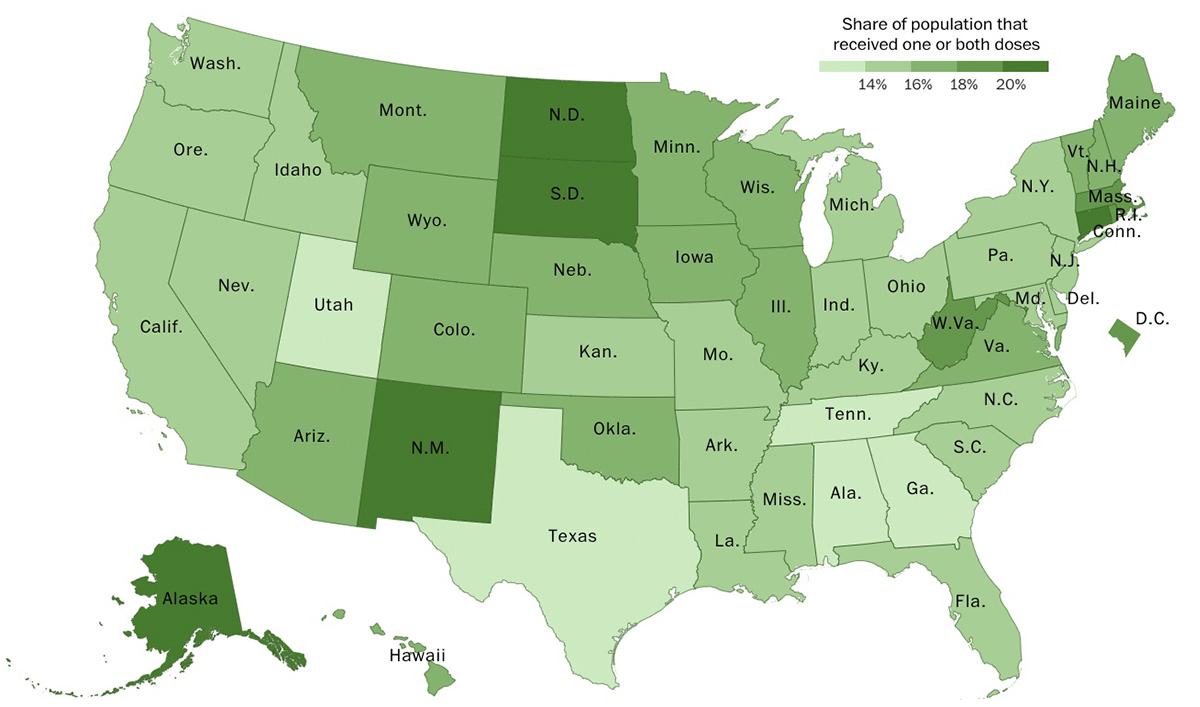 How many vaccines have been distributed in the United States?
Over 216 million people in the United States have been fully vaccinated for COVID-19, and over 96 million have received a booster shot. You can view up-to-date information about how many doses have been administered here. For more specific information about how and where you can receive your vaccine, see our FAQs below.
FAQs
FAQs for physicians and advanced practitioners
I'm a locum tenens clinician. How and where can I get my COVID-19 vaccine?
You might be eligible to receive the COVID-19 vaccine at the healthcare facility where you're on assignment. If you have trouble accessing information on how and when you can receive a vaccine on assignment, speak with your recruiter or a healthcare administrator at the facility. Ultimately, the decision to vaccinate locum tenens clinicians while on assignment is up to the facility and can be affected by certain factors, such as the number of doses the facility has received. However, LocumTenens.com can send a letter to an administrator at your facility requesting you receive your vaccine, and LocumTenens.com associates can also help you find other places where you can be vaccinated, such as community health centers, pharmacies or mass vaccination sites, as states continue to expand their vaccine rollout efforts.
What if my assignment changes before I've received my second dose of the vaccine?
It's important to receive the second dose of the COVID-19 vaccine to gain immunity. The second dose of the Pfizer-BioNTech vaccine should be given 21 days after the first, and the second dose of the Moderna vaccine should be given 28 days after the first. States' vaccine distribution efforts are continually changing to protect the most vulnerable populations; however, if you've already received your first dose, you should still be able to access your second. You can speak with your recruiter about the possibility of remaining on the same assignment until you've received the second dose of the vaccine, or, if you're already scheduled on a new assignment, you might be able to receive the second dose while on your new assignment, either at the facility, a community health center, pharmacy or mass vaccination site. If you'd like help coordinating a second dose at your new assignment, please speak with your recruiter, and be sure to keep the card you received after your first vaccine.
What if the facility where I'm on assignment won't vaccinate me?
LocumTenens.com cannot require our clients to vaccinate our locum tenens clinicians, and sometimes, the ability to accommodate our clinicians might not be possible at the time you're on assignment. If you have concerns about not being able to receive a COVID-19 vaccine while on assignment, speak with your recruiter. A LocumTenens.com associate can send a letter to administrators upon request, encouraging them to vaccinate our clinicians if they're able to. If you're still unable to receive a vaccine while on assignment, consider contacting the local health department in your county for a list of available resources. One million additional vaccine doses will be sent to pharmacies weekly beginning February 11, 2021, so they may be able to accommodate you after this date as well. You might also consider signing up for Dr. B's standby list for leftover COVID vaccines here.
FAQs for healthcare administrators
I am a healthcare administrator. Can my facility provide vaccinations to our locum tenens clinicians?
Yes, if the locum tenens clinicians on assignment at your facility request or consent to receiving either dose of the COVID-19 vaccine, they can receive them at your healthcare facility. Administering the COVID-19 vaccine is a critical measure healthcare organizations can take to protect not only their full-time staff, but also those who are working side-by-side with them on a locum tenens basis. By including locum tenens clinicians who are on assignment at your facility in your vaccine rollout plan, you can also help prevent the spread of the virus to patients and others in the community, ensuring the safest possible environment for everyone.
General FAQs
Where can I find more information on the COVID-19 vaccine?
The CDC also offers answers to frequently asked questions on its website as well as vaccine information specifically for healthcare providers. For the most up-to-date information on vaccine development and EUAs, visit the FDA's website.
Where can I access reliable COVID-19 resources?
LitCovid is an excellent resource for accurate, scientific information about COVID-19. It has nearly 100,000 PubMed articles and is updated daily.