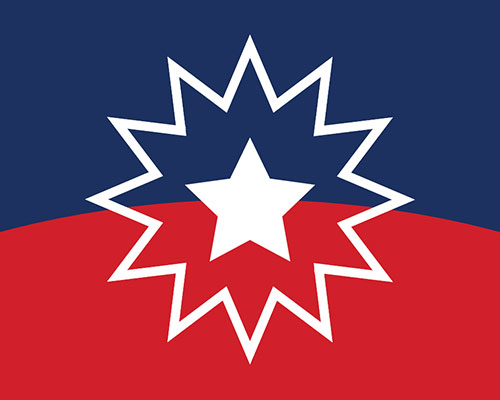 Happy Juneteenth!
Juneteenth was recently recognized as a federal holiday, when a bill making it a federal holiday was passed by the Senate on Tuesday, June 15th, 2021, and passed by the House and signed into law by President Biden on Thursday, June 17th, 2021. Prior to that, it was officially recognized as a holiday by many states, including the State of Georgia (since 2011). Juneteenth honors June 19, 1865, the date on which slavery legally came to an end in the United States. It was on June 19th in 1865 that the Union soldiers — led by Major General Gordon Granger — landed at Galveston, Texas with news that the war had ended and that the enslaved were now free. While Abraham Lincoln had issued the Emancipation Proclamation more than 2.5 years prior, Lincoln's message didn't reach over 250,000 slaves in Texas until Granger delivered the news. Now, people all over the United States celebrate Juneteenth and the end of an institution that caused division in our country for far too long. If you are looking for a way to celebrate and honor Juneteenth with celebrations and reflections around town, you may be interested in the Juneteenth Parade and Music Festival or Step Afrika! Virtual Dance Celebration or the Stone Mountain Juneteenth Festival. Also, if you are looking to support black-owned businesses, check out this plentiful list of businesses.
About the author
Adwoa Awotwi
General Counsel
Adwoa served as Assistant General Counsel for Jackson Healthcare and its family of companies for five years prior to joining LocumTenens.com as General Counsel in 2016. She was named as a partner in 2020 and serves as chair of the company's Inclusion Advisory Council (IAC). In 2021, Adwoa was named to the Staffing Industry Analysts (SIA) inaugural list of DE&I Influencers. She earned her law degree from Duke University and completed her undergraduate degree at Yale University.
About the author
Jeannie Smith
Associate Vice President, Psychiatry
Jeannie started her career with LocumTenens.com in 2006 in the Radiology division before being promoted to Managing Director of Psychiatry in 2013 and Associate Vice President in 2016. She graduated from the University of Georgia's Terry College of Business and worked in finance before transitioning to healthcare staffing. She serves on the board of Girl Talk, Inc. as its DE&I chair and is involved with the Atlanta Women's Foundation. Both organizations allow her to pursue her passion of uplifting and empowering women and girls.