We need more neurologists. This is true for many specialties in healthcare, but the problem has reached a near critical state for health systems and medical practices as they struggle to deliver care to their patients.
How did we get here?
It's a near perfect storm of factors that have led to our current situation. Looking first a clinicians—on average, we have an aging workforce that in some cases is retiring earlier than previous generations. According to our own research, 11% of clinicians under the age of 40 are not practicing. That number is 12% in their 40's and 15% in their 50's. Those are traditionally seen as peak earning periods for physicians, but the data shows a growing reluctance to practice medicine in a traditional setting, despite a significant educational and financial investment. Once we get to their 60's (even early in the decade), more clinicians are retired than practicing. That factor, coupled with a trend toward sub-specialization and massive gaps in coverage at rural facilities, are leaving a diminished neuro workforce.
On the patient side, we are dealing with similar aging statistics. The population is simply getting older. According to the World Health Organization, the world's population of people aged 60 years and older will double by 2050 and the number of people over 80 will triple from now to 2050. Add in an uptick in chronic illnesses and you have a recipe for an unsustainable care model.
The outlook isn't bright when you look specifically at neurology. 
Typical recruitment strategies will not be enough to avoid this shortfall as organizations compete for top talent.
What is the solution? Is there a path forward?
It will take a change in our thinking to create access for patients and sustainability for hospitals. That means the status quo won't be enough. We must innovate. We must expand. I believe we have three avenues to make marked change in the neurologist shortage we are experiencing. Each of these areas should be a facet of a larger staffing strategy and may be used in conjunction with each other.
Telehealth
Telehealth has grown significantly over the past few years. COVID-19 certainly sparked an uptick in utilization but it is also a necessary step to increase access. We have had great success in implementing neurology services with telehealth. Clinicians have taken to the model due to the added flexibility. On the facility side, administrators appreciate the ability to scale and find coverage to fit within the existing onsite framework.
By expanding telehealth offerings, facilities can expand access to care and reach more patients in new locations. Over the past year, many facilities have been able to deliver a higher level of neuro care to satellite or remote locations through telehealth. Going forward, better reconciling reimbursements to align with the level of care provided in a telehealth setting will lead to broader adoption.
Advanced Practice Professionals
With a crunch in physician staffing, many hospitals are expanding utilization of advanced practice professionals (APPs) to ease the burden of care and expand access. This is a major change in the way healthcare has been handled over the past few decades. APPs can bring flexibility and access at a lower cost.
From a patient perspective, there is little difference between an M.D. and APP providing care. We've often heard from patients that the letters behind a name don't matter. It's about the experience and quality of care. The bottom line—adding APPs to a neurology staffing strategy can help lower the time it takes for a patient to be seen.
Locum Tenens
Managing staffing is difficult enough without external factors impacting an organization's ability to recruit and retain talent. In our recent report on flexibility in staffing, hospital administrators cited their biggest concerns. The top three: attracting talent, avoiding burnout and retaining talent.
That's why administrators covet flexibility. We've seen an increase in utilization of locum tenens staffing over the years. Neurology is no exception, but there is significant room to grow. Hospitals are seeing the need to grow neurology coverage and locum tenens is often the best solution to meet those needs, either through in-person or telehealth locums coverage. Locums serves as an important piece of a comprehensive staffing strategy.
We need to recognize the challenges with neurology staffing and make changes to our strategy to address both the short and long-term needs of our patients. We can increase access and meet their needs, but it will take an innovative approach and a forward-thinking mindset.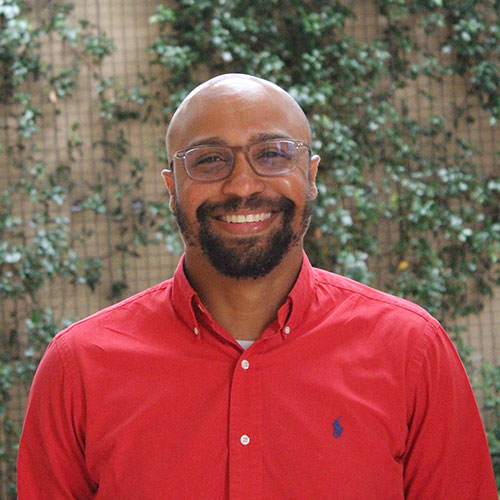 About the author
Jeremy Alexander
Vice President, Neurology and Physiatry
Jeremy Alexander is vice president of LocumTenens.com's Neurology and Physiatry divisions. He joined the company as an account representative in 2005 before transitioning into a sales account executive role and senior account executive role in 2012. He was promoted to managing director in 2015 and again in 2020 to oversee the neurology team. Jeremy graduated from Georgia Southern University with a degree in broadcasting and a double minor in journalism and political science. He has won numerous awards while at LocumTenens.com, including Manager of the Month, Producer of the Month, Sales Associate of the Year and the MAX Award for Psychiatry, and he is a member of the 20-Million-Dollar Gross Profit Club. He lives in Alpharetta with his wife, their three children, two dogs and one cat.