Too often money is left on the table when hospitals or medical practices seek reimbursement for locum tenens clinicians. In some cases, this is an inadequate understanding of clinician enrollment. In other cases, there are perceived obstacles that stand in the way.
It's a problem that administrators cannot afford to ignore. The average new patient and outpatient revenue for a physician is $2,387,727 annually. There is a real financial cost to not enrolling physicians quickly. Using a base of $11,660 per day in billings, a seven-day delay in enrollment adds up to $81,620 in lost revenue. If the physician waits 60 days, that number balloons to $699,600.
I spoke about overcoming enrollment obstacles at our annual Locum Tenens Staffing Symposium last week in San Antonio, Tex.
There is a fork in the road when it comes to enrolling physicians. If a hospital or medical practice has an M.D. or DO go on a temporary leave, there are two options when it comes to enrollment.
Q6 Modifier—This is the quickest route and what typically happens on traditional locum tenens assignments. This is only for temporary needs and the clinician can only practice for 60 days or less.
Full Enrollment—This provides hospitals and medical practices with additional flexibility. There are no limitations on how long you can bill for the provider which can make this either a long-term or short-term solution.
Diving in deeper to these areas, the Q6 modifier allows you to bill for the locums provider using the permanent provider's NPI for a temporary amount of time. In order to use the Q6 modifier, the following must apply:
Must be an M.D. or DO
Maximum of 60 days
Provider going on leave cannot be gone for longer than 90 days
Permanent provider must be unable to provide services
No additional enrollment is needed for the locum clinician. The Q6 modifier is always recognized by Medicare, but administrators need to verify with the state Medicaid and commercial payors. In some cases, they may not recognize the Q6 modifier. If any health plans do not recognize the Q6 modifier, you will need to fully enroll the locums provider in order to bill for services.
The locums industry has long relied on the Q6 modifier in order to bill, but the industry is changing. With the emergency of APPs and filling for additional coverage, we need an alternate way to ensure we can bill for our locums providers. The right locums partner can ensure hospitals and medical practices recoup as much revenue as possible and are on the cutting edge of enrollment.
Now for the more involved process—full enrollment. Just because a provider is locum tenens, it does not mean the enrollment process changes. In order to enroll your locums provider, check with the insurance payors you credential with and ask how to enroll an individual within your group. Full enrollment will stay active if the provider is actively seeing patients. This allows you to bill directly under the locum's NPI. When enrolling this way, you are essentially taking away the locums label (from an enrollment perspective).
It's important to check whether a clinician has a Council for Affordable Quality Healthcare (CAQH) ID. 90% of Health Insurance Companies use CAQH. For some payors, it is a prerequisite for the insurance enrollment process. Most insurance companies now require a clinician to have a CAQH ID prior to initiation of the credentialing process.
The enrollment process can seem complicated. There are numerous obstacles for hospitals and medical practices to receive reimbursement for locums providers. Finding the right partner can ensure all requirements are met and you get the maximum reimbursement. LocumTenens.com has a dedicated enrollment team that ensures our clients don't leave revenue on the table. We remove obstacles, answer questions and take the guess work out of clinician enrollment. We make locums work for you.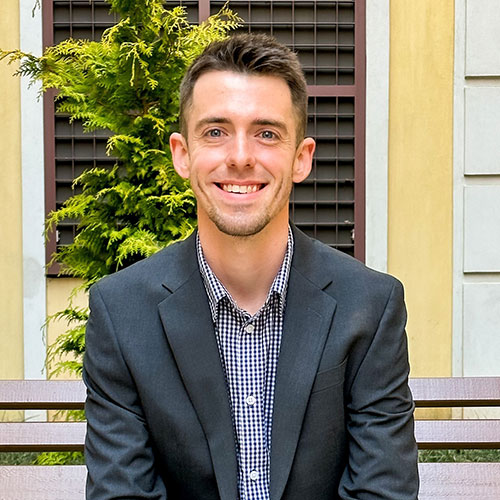 About the author
Matt Littlejohn
Senior Provider Enrollment Specialist
Matt Littlejohn is a Senior Provider Enrollment Specialist at LocumTenens.com who simplifies enrollment for clients, shows them the true value of proper enrollment, and helps them realize it's not as difficult as they think. Matt has been with LocumTenens.com for 4 years. He developed his passion for enrollment while working at a large physician practice and seeing the impact it can have on the operational sustainability of an organization. Matt graduated from the University of Georgia.