Physical Medicine and Rehabilitation (PM&R) and sports medicine are rapidly growing fields. The need for care is outpacing the supply of PM&R trained physicians. Medical schools are not delivering physicians fast enough to account for the aging population.
Look at the number of replacement surgeries. According to an article in Arthroplasty Today, there will be 4 million more replacement surgeries by 2030. On top of the growing need, physiatrists are making more and becoming more expensive to hire in a traditional staffing model.
Do hospitals and medical practices have the infrastructure to support this? Are there enough physicians to accommodate this growing need?
The short answer is no.
So what can we do? It comes down to being flexible with your staffing strategy as you find ways to increase access to care for your community. Here are 3 Solutions to Drive Results.
APPs
Advanced Practice Professionals serve a critical role in the care experience for millions of patients in the U.S. With limited physician staffing, they play an ever expanding role. The same is true in PM&R where APPs can bring flexibility and access at a lower cost.
Data shows that patients are not worried about the letters behind a name. They are more concerned about receiving care when they need it, instead of whether they are seen by an M.D. or APP. It's about the experience and quality of care. The bottom line—adding APPs to a PM&R staffing strategy can help lower the time it takes for a patient to be seen.
Telehealth
Telehealth represents a great opportunity within PM&R. Managing the recovery process is an important step in rehabilitation. Often, these appointments can be handled virtually. By investing in telehealth, we can meet patients where they are. On the facility side, telehealth may lower the rate of "no-shows" or cancellations by making follow up appointments easier to manage. Additionally, administrators appreciate the ability to scale and find coverage to fit within the existing onsite framework.
By expanding telehealth offerings, facilities can expand access to care and reach more patients in new locations. Going forward, better reconciling reimbursements to align with the level of care provided in a telehealth setting will lead to broader adoption.
Locum Tenens
As we've established, hiring PM&R clinicians is expensive and difficult. Even if finances align, most organizations struggle to meet their staffing needs with permanent, in-person clinicians. That means we need a different approach to meet our community's healthcare needs. Beyond APPs and telehealth solutions, locum tenens can bring new levels of access to care, delivering value for patients and administrators.
PM&R is still growing. Hospital and practice administrators are seeing the need to grow physiatry coverage. For many, locum tenens is the best solution to meet those needs and fill gaps in care, giving a facility an edge over its competitors who are facing the same challenges. Locums serves as an important piece of a comprehensive staffing strategy.
PM&R is rapidly expanding. It's important to recognize the challenges we face today and anticipate the challenges of tomorrow. Success in healthcare requires us to be rigid in our pursuit of excellence, yet flexible in how we get there. We can deliver access and value to patients by taking an innovative approach to PM&R staffing. It's about solving the problem together and positioning our patients for success.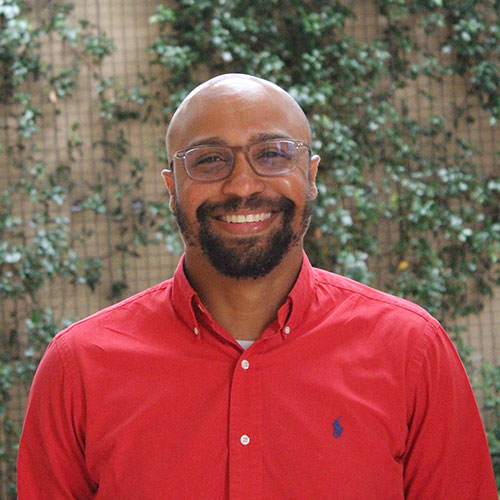 About the author
Jeremy Alexander
Vice President, Neurology and Physiatry
Jeremy Alexander is vice president of LocumTenens.com's Neurology and Physiatry divisions. He joined the company as an account representative in 2005 before transitioning into a sales account executive role and senior account executive role in 2012. He was promoted to managing director in 2015 and again in 2020 to oversee the neurology team. Jeremy graduated from Georgia Southern University with a degree in broadcasting and a double minor in journalism and political science. He has won numerous awards while at LocumTenens.com, including Manager of the Month, Producer of the Month, Sales Associate of the Year and the MAX Award for Psychiatry, and he is a member of the 20-Million-Dollar Gross Profit Club. He lives in Alpharetta with his wife, their three children, two dogs and one cat.