APPs practice across many specialties of medical care, and those seeking their next assignment can browse the AdvancedPractice.com job board which is updated regularly and features a broad selection of APP job posts across numerous specialties.
Practice across specialties and states
Depending on the state they practice in, APPs have differing regulations as to how they can practice and the autonomy with which they can practice. Scope of practice is determined by their education, experience, facility policy, patient needs and state law. There are three different practice models for integrating APPs laid out by the American Association of Nurse Practitioners (AANP), so it's important to understand these differing regulations in order to practice to the top of their license.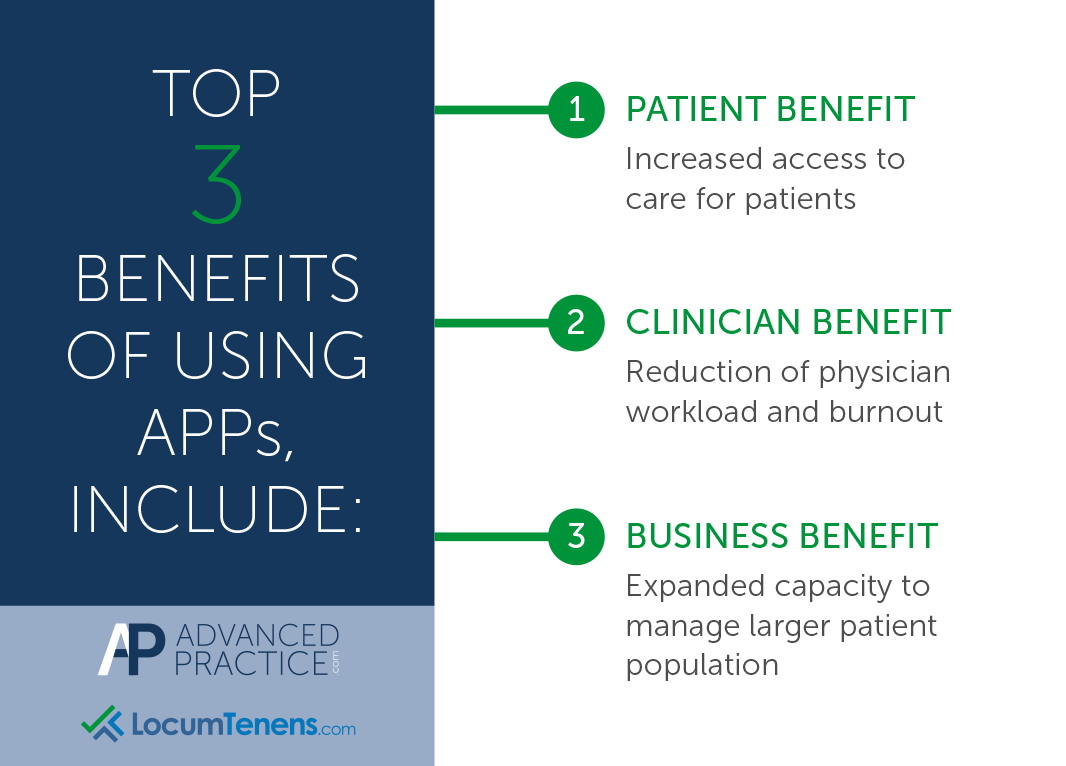 Recent survey data of healthcare organizations shows that implementing sufficient APP support within your workforce is a retention tactic for physicians. Implementing APPs not only contributes to patient care coverage but creates an enjoyable, supportive atmosphere for physicians to maximize time providing direct patient care.
We recognize and celebrate the value that APPs bring to healthcare not only this week but every week. LocumTenens.com, along with AdvancedPractice.com, would like to wish all APPs a happy National APP Week and thank them for their support and service. Contact the team at LocumTenens.com to get started on a specialized workforce strategy custom-tailored for the needs of your facilities and patient communities.