How one rehabilitation hospital leveraged telehealth to cover care gaps across multiple specialties
The evolving landscape of healthcare is writ large when it comes to small town hospitals. When operating on a smaller scale, vacant specializations are often sorely missed, and community members have little choice but to look elsewhere for care. Throw a global health crisis into the mix, and rural hospitals suffer disproportionately as the clinician labor shortage deepens. Here is a look at how one rural medical facility addressed the challenge and provided care to its community on its own terms.
Challenge
Rural healthcare has struggled with many of the same issues as metropolitan facilities, but they also have distinctive challenges.
Due to physician shortages and an increased need for healthcare services, this inpatient rehabilitation hospital found it difficult to provide certain services at its facility, in particular neuropsychiatry.
Solution
Technology has changed the healthcare industry and provided new opportunities for clinicians to deliver care in the appropriate setting. Telehealth, more than any other technology, has the ability to redefine comprehensive care and the speed with which we can deliver that care.
As part of a large health system, the inpatient rehabilitation hospital was presented with an opportunity to partner with LocumTenens.com to create a telehealth program that provides telehealth services across the system in multiple specialties, including neurology, PM&R, cardiology, psychiatry and nephrology.
Thirteen physicians cover the company's twenty-two locations.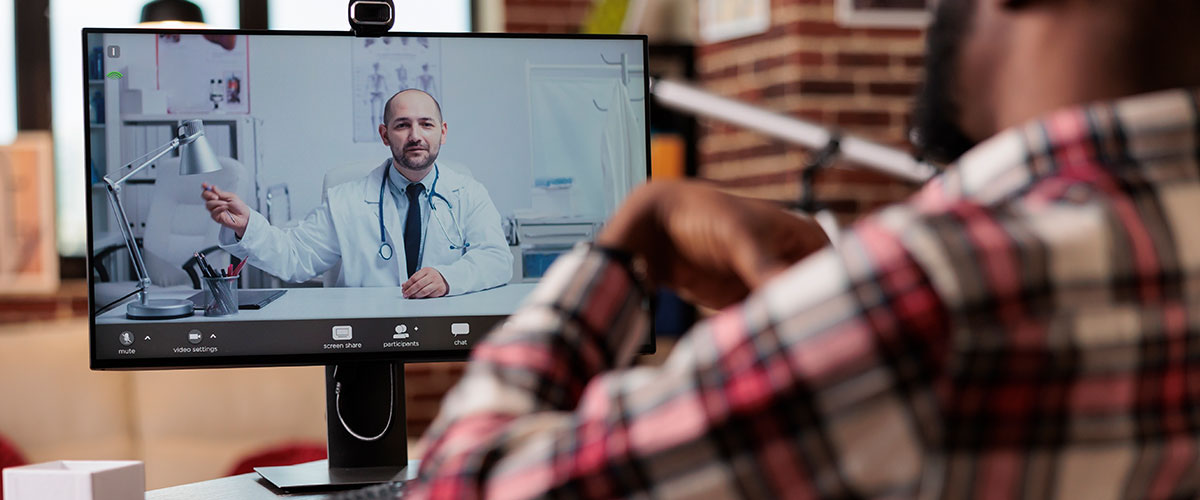 Benefits
Many administrators are looking at new physician staffing models that utilize the best of in-person and telehealth care delivery.
The deployment of a telehealth program at the inpatient rehabilitation hospital allows clinicians to work across care delivery models and tap into workforce pools that were previously inaccessible.
Upon deployment of this program, the facility and its patients experienced:
Increased access to care
Improved patient satisfaction and experience
Delivery of high quality, specialized care
Reduced loss of patient transfers and increased revenue retained from medical services
Decreased length of stay
Results
Telehealth has brought access to quality care to the patients. Without telehealth psychiatry and neurology services, many of these patients may have been transferred to the acute setting, which can increase the length of stay for patients and impact the facility's bottom line.
"We want to get them home as soon as possible [and] we try to medically manage the patients in-house, so we don't have to send them to acute care. If we can prevent that, we can keep the length of stay down." - Director of Quality and Risk Management
With the added neuropsychiatry telehealth capabilities, the center is able to manage medications and keep patients in the right setting to aid in their healing. The program serves as a model for rural facilities to deliver care close to home.
Conclusion
Medical roles are evolving to meet the needs of patients, and in the current environment, that means a telehealth offering is key, and the threshold depends on the nature of the medical specialty in question. An astute understanding of patient needs and the nuances of the field makes for a strong foundation to provide onsite and telehealth care in the proper measure.
Looking Ahead
Besides respecting patients' time, telehealth also helps with a very real issue of burnout among clinicians, and having a system in place ahead of time will help a workforce endure future shakeups like the COVID-19 pandemic.
Tap into the expertise of the LocumTenens.com team today to find a telehealth solution for your staffing needs.