The COVID-19 crisis has revealed just how quickly clinicians, healthcare organizations and agencies can pivot to serve patient populations in need. How has the change of pace affected the physician and advanced practitioner onboarding process?
When the world woke up to the World Health Organization (WHO) announcing a novel coronavirus on January 9th, 2020, very few, if any, anticipated the severity or the toll the illness would take on patients, clinicians and healthcare systems around the world. Now, more than one year later, the United States and many other countries are still in the thick of battling the virus. Even though some have already been vaccinated and many more will be in the coming weeks, there is still a long road ahead for our nation. However, we've learned lessons, particularly about clinician onboarding, which will continue to help us facilitate the best patient care throughout the rest of the pandemic and beyond.
Physician and advanced practitioner onboarding pre-pandemic
Prior to the pandemic, the time it took to get a locum tenens physician or advanced practitioner to a healthcare organization and caring for patients was on average between 30 and 90 days. While this timeline might seem long to those who don't work in the healthcare industry, it made sense and still does in many cases. Clinicians must go through the credentialing process before they are able to be onboarded at a healthcare facility, both to protect the facility and its patients. Although cumbersome, the credentialing process ensures healthcare providers are licensed and properly qualified to have patients entrusted in their care and is a necessary safety measure.
With the exception of having to quickly staff facilities during previous flu seasons, there have rarely been emergency situations like COVID-19 requiring agencies to urgently deploy physicians and advanced practitioners to healthcare facilities across the U.S. Since locum tenens work first started in the 70s, there has been no other global event take place that compares to COVID-19. Since the 70s, most healthcare organizations have onboarded locum tenens clinicians to cover for their permanent staff when they're on leave or vacation, which can often be anticipated well into the future. However, the growing physician shortage coupled with the pandemic has caused the practice of temporary physician and advanced practitioner staffing to drastically change with regards to the time allotted for onboarding.
Onboarding is the process of orienting a physician or advanced practitioner to the healthcare facility where they will be on assignment. This includes ensuring they're familiar with the physical layout of the building, the facility's policies and other staff members. It's imperative physicians and advanced practitioners who are on locum tenens assignments feel comfortable navigating the unique ins and outs of each facility to which they travel.
How has physician and advanced practitioner onboarding changed amid the pandemic?
Since the beginning of the pandemic, administrators at healthcare organizations have had to move quickly to assess facility needs, fill anticipated and unanticipated gaps in coverage and bring on more staff to meet patient demand. Even with elective procedures put on pause early in the pandemic, many facilities found themselves scrambling to quickly accommodate the influx of patients needing COVID-19 testing and treatment. And different states adopted legislative measures removing some of the red tape contributing to the months-long or more timeframe required to get a clinician to a facility.
Because of this, many of our clients have been able to grant emergency privileging for clinicians within 24 to 48 hours, a drastic reduction from the standard 30 to 90 days. In response to facility needs, LocumTenens.com has developed a consolidated credentialing application which significantly speeds up the process, and temporary changes in legislation are allowing many of our clients to accept any state license, or issue emergency state licenses, which has led to reduced wait times for clinicians and an expedited onboarding process.
Onboarding lessons learned
We have seen the improvements of technology act as an aid in the onboarding process.  Since the pandemic, many healthcare facilities have implemented virtual onboarding practices to help clinicians orient prior to physically arriving at the facility. Some of these practices include virtual meet & greets with staff members as well as EHR (electronic health record) training. The adoption of these simple onboarding practices have cut down on the amount of time needed to orient once the clinician arrives on site. When hours and even minutes matter to a severely ill patient, the faster the clinician can begin seeing patients might be the difference between life and death. 
Because of the legislative changes made during the pandemic, we have been given the opportunity to streamline our processes. Due to the pandemic, we are now better prepared for other emergent situations in the future. Regardless of the length of time it takes for a facility to grant privileges, LocumTenens.com has implemented new onboarding procedures to ensure successful orientation before the assignment has even begun. Our associates are always available to talk through the significance of onboarding with both clinicians and clients and provide support throughout the entire process.
I find it very refreshing that both healthcare facilities and law makers are truly putting patients' needs first by removing some of the credentialing red tape in order for patients to be seen faster and more lives to be saved.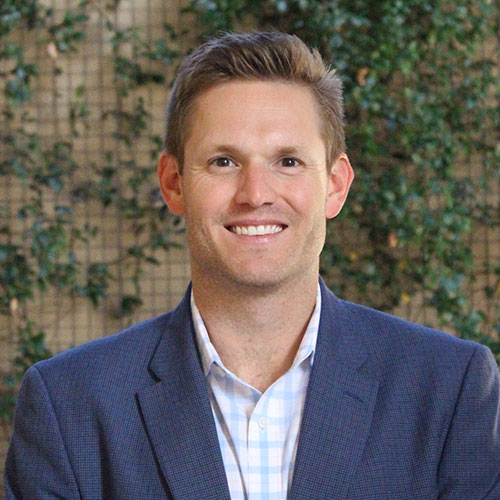 About the author
Steven Leach
Vice President, Sales (Hospital Medicine Division)
Steven started his career at LocumTenens.com as an Account Representative in 2012. Over the years, he has been promoted to various roles including Senior Account Executive, Managing Director, Associate Vice President, and Vice President – Sales. In January of 2021 he was named Vice President, Hospital Medicine Division. He is a two-time recipient of the Sales Producer of the Year Award for Hospital Medicine, a two-time Max Award recipient and was named the 2019 Manager of the Year. Steven received his Bachelor of Science in Marketing from Jacksonville State University, where he played baseball as a scholarship athlete for four years. In his free time, he enjoys spending time with his wife Haley and his children Tripp and Mackenzie, working out, watching Alabama football and trying new restaurants.